How To Use Travel As a Resume-Booster For Your Career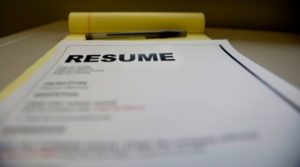 Did you know that both your travel and your volunteer work around the world can have a big impact on who you are as a person – both personally and professionally? With this in mind, shouldn't your résumé reflect just that? That being said, the next time you come back from an extended time spent on a nice vacation and you have unpacked all of your bags and backpacks and are ready to continue filling up your résumé and start applying for jobs, don't ignore all that nice time that you have spent on a vacation. This is very important because a gap in your work history would look suspicious to your potential employer. With that said, instead of completely ignoring all that time that you have spent away from work, you should turn it into an asset and include it in your résumé. Now, let's assume that all the things that you have experienced during your vacation have changed who you are as a person. Instead of completely ignoring all those experiences, you should mention them in your résumé.
Volunteer Experience
If you have spent multiple days, weeks, months, or even years volunteering as part of your travel adventures, make sure to mention all those beautiful experiences in your résumé. The reason why it is important to mention your volunteer experience in your résumé is because it can shape who you are as a person. And on top of that, employers always like to see how their new workers will be able to impact the community that they are a part of, which is something that all that volunteer experience of yours can showcase.
Communication Skills
When it comes to traveling for an expended period of time, it is pretty much impossible not to improve your negotiation skills and become a better communicator. Don't forget to mention these skills in your résumé. This is very important not just because effective communication and working well with others is an important life skill, but because it is a very important professional skill as well. Traveling the world will show your potential employer that you have the will to succeed. That being said, it is very important to include the above mentioned skills in your résumé. By doing so, you increase your chances of being hired!